You are here:
Home
/
Window Cleaning and Power Washing in Castle Pines, CO
Window Cleaning and Power Washing in Castle Pines, Colorado by Vue Window Cleaning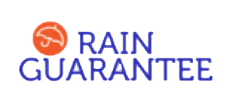 Our Service is Made for Ease
Life can get busy, at Vue Window Cleaning we know that which is why we aim to offer a service that is completely hassle-free. We understand that when it comes to dealing with household tasks, such as getting your windows clean, you want to rely on a company that offers a first-rate service that comes without any stress.
A Quality Service
Whether you have an upcoming event at your home, you've just finished renovating it, or you simply want to make household maintenance a priority, our window cleaning services could offer you the ideal service that you need. The most important thing to know about us and our services is that we always endeavor to offer the highest quality service possible, so when you book a window cleaning with us, the quality will be second to none. At Vue Window Cleaning, we never compromise on quality.
In addition to offering window cleaning, we also offer a range of pressure washing services, one of which is soft washing, a softer and less damaging form of pressure washing. If your home has begun to look a little grimy and in need of a clean, you might be considering pressure washing. However, what you may not know is that pressure washing is too powerful that it can actually damage your home. Instead, it's best to opt for soft washing, a gentler pressure of water that is combined with a specialist detergent to gently and effectively lift dirt away.
We Want to Make You Happy
At Vue Window Cleaning we aim to make our customers happy, by offering a service that is reliable. We understand that many of our customers have had bad experiences with contractors in the past, letting them down or doing a bad job. Whether they turned up late or not at all, made a mess of your windows, or turned out to be more hassle than they were worth, you can rest assured that we do not work in the same way – we are reliable.
Whatever the negative experience you had in the past with contractors, we aim to ensure that your experience with us is nothing like that and is a wholly positive one. At Vue Window Cleaning, we aim to offer an experience that is unlike any other in terms of quality, and you can rest assured that our team will not let you down. We are always reliable.
Why Choose Vue Window Cleaning?
You may be wondering why you should choose Vue Window Cleaning for your household cleaning needs, as there are so many other competing companies to choose from. However, what you should know is that we go above and beyond for our customers, always doing the very best that we can for them.
We offer a service that is affordable, reliable and of a high-quality. We put our customers and their needs first because we understand that our customers have busy lives and don't need any extra stress or hassle.
Our Info
Vue Window Cleaning.
Rated
5
/5 based on
47
reviews
Window Cleaning and Pressure Washing in Parker, SE Aurora, Highlands Ranch, Castle Pines, Castle Rock, Lone Tree, Englewood, Greenwood VIllage, CHerry Hills VIllage, Littleton and Bow Mar, Colorado