You are here:
Home
/
Window Screen Repair
Window Screen Repair in Parker, Highlands Ranch, Aurora, Lone Tree and Castle Pines, Colorado by Vue Window Cleaning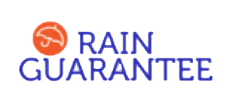 We specialize in sliding screen door and window screen repair and replacement. Whether your screens need new screen mesh, have a bent screen frame or if you need a screen completely rebuilt we can do it. We offer a variety of screen frame colors and screen mesh options. Today there are many screen material options that allow us to customize your new screens to met any need you have. If you have pets that keep tearing your screen door or scratching your window screens we can use a mesh that is pet resistant. If you have gorgeous views and don't like looking at your screens we can use a mesh that is made to enhance your view.
When your screens become weathered they begin to turn grey or shinny and then start to split. Most pull tabs become brittle and begin to break off after being exposed to the elements for a long period of time. Plastic corners also become brittle and begin to deteriorate and the spline looses its elasticity, becomes hard and fairs to hold the mesh in place.
When repairing your window screens we do an assessment on the entire frame. In most cases we can reuse your existing aluminum frame as the elements typically don't cause it to deteriorate or weaken. In all cases we do a complete replacement of the screen spline, pull tabs and window screen mesh. We test the corners and if they are fragile we will replace those as well. If you have a frame that is bent we can replace the bent sides with brand new screen rails.
We believe that if we are going to repair your screens it should be done the right way and not cut any corners. You should get the maximum amount of life out of a repair, not just a short term fix. We use professional screening tools, tables and jigs to ensure your get factory quality screens that don't bend, bow or have wrinkles in the material.
Our Info
Vue Window Cleaning.
Rated
5
/5 based on
47
reviews
Window Cleaning and Pressure Washing in Parker, SE Aurora, Highlands Ranch, Castle Pines, Castle Rock, Lone Tree, Englewood, Greenwood VIllage, CHerry Hills VIllage, Littleton and Bow Mar, Colorado